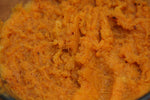 So many of our fans are looking for ways to incorporate their favorite flavors into food without adding allergens or common irritants. Since it's November and we're gearing up for Thanksgiving, here's an allergy-friendly twist on sweet potato casserole. We hope you enjoy it! Ingredients: 4 medium sweet potatoes, peeled and quartered ½ cup butter, butter substitute, or coconut oil ½–1 cup milk (or milk substitute like coconut milk, cashew milk, etc.) 1/4 cup honey 1 tsp. vanilla 1-2 tsp. Bickford Burnt Sugar flavor Instructions: In a large stock pot filled with water, boil the sweet potatoes over high heat,...
---
Tags:

#celebratewithbickford, adult, adult beverages, after dinner drink, alcohol, beverages, burnt sugar, cocktail, fall, gin, harvest, party, sherry, toddie, warm drink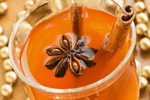 This punch yields about 1 quart, enough to serve 4 toddies. Ingredients Juice and zest of 1 lemon 2 lemons, thinly sliced, seeds removed 1 1/3 c. gin 2 1/2 c. filtered or mineral water (still) 3/4 c. sherry (dark, 'cream' sherry) 2/3 c. demerara sugar (or brown sugar) 1 TBSP Bickford Burnt Sugar flavor Instructions Add sugar, lemon zest, lemon juice, and water to a 2-3 qt. saucepan. Bring to a simmer and stir to dissolve the sugar and continue simmering for 5 minutes. Add gin and sherry. Increase heat to med-high and allow punch to steam for 3...
---
Tags:

almond, amaretto, Baileys, berry, blood orange, blueberry, boysenberry, brandy, burnt sugar, cake, caramel, champagne, cheesecake, cherry, cherry mint, chocolate, chocolate cherry, cinnamon toast cereal, coffee, cotton candy, cupcakes, dessert, frosting, icing, kahlua, lemonade, mint, mixed berry, raspberry, strawberry