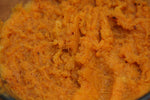 So many of our fans are looking for ways to incorporate their favorite flavors into food without adding allergens or common irritants. Since it's November and we're gearing up for Thanksgiving, here's an allergy-friendly twist on sweet potato casserole. We hope you enjoy it! Ingredients: 4 medium sweet potatoes, peeled and quartered ½ cup butter, butter substitute, or coconut oil ½–1 cup milk (or milk substitute like coconut milk, cashew milk, etc.) 1/4 cup honey 1 tsp. vanilla 1-2 tsp. Bickford Burnt Sugar flavor Instructions: In a large stock pot filled with water, boil the sweet potatoes over high heat,...
---
Tags:

#celebratewithbickford, adult beverages, alcohol, autumn, beer, beermosa, beverages, cider, cocktail, fall, harvest, orange juice, party, pumpkin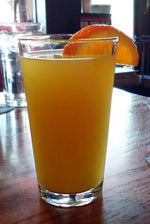 A harvest twist on the mimosa, this cocktail combines your favorite Belgian white or apple cider beer with tangy orange juice and spicy Bickford Pumpkin flavor. For pumpkin lovers, such as yourself, pumpkin flavoring can easily find its way into just about anything and you'll devour it. But, even if you're not all about the pumpkin craze, we're pretty certain you'll enjoy this pumpkin beermosa. It's definitely worth a try. Learn how to make these easy pumpkin cocktails: How to Make These Easy Pumpkin Cocktails Ingredients: 8oz bottle Belgian white beer or cider beer 1 oz orange juice 0.5-1 tsp...
---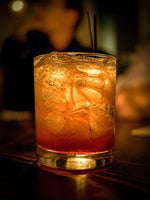 Ingredients: 1 oz spiced rum 3 oz ginger ale Bickford Flavors Caramel water soluble flavor 2 oz Apple Cider Cinnamon-sprinkled apple slices (optional for garnish) Instructions: Fill a highball glass with ice. Add spiced rum followed by ginger ale and apple cider. Add 1/4 tsp Bickford Flavors Caramel flavor. Stir gently to combine. Garnish with cinnamon-sprinkled apple slice, if desired. Save