Join Bickford For The Best Baking Flavors
True fans of fine baked goods know the truth: flavor isn't just an addition, it's the absolute essence of baking! Whether you're a small batch baker or large production baking manufacturer, your number one goal is to tempt the palate and delight the senses.

We encourage all of our baking partners to not only use Bickford Flavors with new, innovative baking applications, but also old classics that would benefit from some inspiration or a new direction.

We explore some flavor suggestions, recipe applications, and other ways to make the most of our industry-leading products.
Properties of Our Baking Extracts
With more than 240 all-natural, certified Kosher, premium baking flavors and extracts—many of which come from proven, over 100-year-old formulas—we're certain our flavors will enliven your product and give it the exact flavor consistency it needs.

Our flavors are great for a whole range of baked good, including:
Breads
Cakes
Cereals
Cookies
Pastries
Fillings
Icings
And batters of all kinds!
Best Vanilla Extract For Baking
When it comes to flavor extracts for baking, there's one undisputed champ: vanilla extract. It mostly acts as a supporting character behind the scenes—you may not know it's there, but it works to bring out all the other flavors around it.

Bickford's best-selling pure vanilla extract is derived from high-quality Madagascar vanilla and never contains any imitation or synthetic derivatives.

If you're looking for some creative flavor twists on classic vanilla, try options like:
Wondering whether delicious vanilla flavor can fit into your low-carb diet? Learn about some keto-friendly applications featuring vanilla.

For some kitchen inspiration, check out our collection of cookie recipes that put vanilla center stage.
Popular Baking Flavors and Extracts to Use and Innovate With
Fruit Baking Flavors and Extracts
Baking with fresh fruit can be a chore. You've got to watch for too much moisture, proper browning, and the dreaded soggy bottoms. Bickford's fruit flavorings for baking deliver a concentrated, all-natural slice of fruit flavor and let you keep your batter or dough's consistency!

Here are some of our fruit flavoring options:
Stone Fruit Flavors
Stone fruits, or "drupes," are characterized by a pit in the middle and a thin skin. They can deliver a slight almond flavor and are great in a whole range of recipes.
Berry Flavors
Berries deliver a tart burst of goodness like no other fruit can. Bickford's berry flavors are made from all-natural sources and never contain any undesirable filler ingredients.
Citrus Flavors
Citrus fruits deliver a sweet and sour one-two punch that is irresistible in products like shortbreads, cupcakes, and candies. Bickford's flavors let you capture their goodness without all the annoying juicing or zesting.
Check out our delicious recipe for lemon pound cake.

If you're looking for something more tropical, we offer both pineapple extract for baking and passion fruit flavor.
Nut Extracts For Baking
Nuts and baking go hand-in-hand for good reason—they add a delicious flavor and aroma that can't be mistaken or replaced. But sourcing, peeling, and chopping good quality nuts takes a lot of time and effort.

Bickford's all-natural flavors and extracts let you incorporate all that nutty goodness, minus the work.

Try out these baking nut favorites in your next batch:
To see what we mean, check out our recipe for banana nut mango muffins.
Seasonal Favorites
Looking to transport your customers to a specific time and place? Some flavors are must-haves when it comes to evoking culinary nostalgia.

Our marshmallow extract takes you right back to those summer campfires when you were young. Looking to evoke the carnival? Look to our delectable cotton candy flavoring.

For your candy canes, cookies, and holiday bark, try our peppermint extract—and check out our gingerbread flavor to double down on holiday goodness.

Looking to incorporate unmistakable Fall vibes into cakes, muffins, pies, and anything else? Pumpkin extract is the perfect choice for baking!

Have another nostalgia-fueled application in mind? Get in touch with us today and our flavor experts will be more than happy to understand what you're looking to make and recommend a type of flavor that would work well.

Learn more about custom flavor creation.
Unique Flavors for Better Baking
At Bickford Flavors, we pride ourselves on our huge collection of top-of-the-line flavors and extracts (over 200!), including options that will make your customers do a double take.

Here are some of our unique flavors for a better baked good:
Popular Baking Flavors and Extracts By Application
Cake Flavoring Extracts
Whether it's a test kitchen showstopper for a big wedding or a birthday cake for a loved one, cake baking is undoubtedly a labor of love. And that's exactly why you should use-top quality flavors—to show all who consume your product that you care!

Here are a few of our favorite cake flavorings:
For some options with the cake flavor baked right in, check out:
To see a Bickford cake flavor in action, check out our recipe for pomegranate butter cake.
Cookie Flavoring Extracts
Is there anyone who doesn't love a fresh-baked cookie? Macarons, shortbread, gingerbread, sugar cookies, snickerdoodles….the list goes on and on. But if you're going to deliver a quality product, your flavors have got to be on point.

Here are some flavors we love for the best cookies:
For two recipes that won't let you down, check out our gluten-free peanut butter and jelly cookies and our iced Italian anise cookies.


Baking Extracts and Flavoring for a Wide Range of Diets and Lifestyles
Today's consumers crave fresh, authentic flavors over imitation. They also want a baked good product that is both convenient and remarkably indulgent.

Read about how Gen Z consumers are changing the confection industry.

With Bickford's natural extracts for baking, you can deliver on a healthy diet for your customers—and, in unexpected places, you can meet current market demands and specific labeling needs such as certified kosher, low-protein, low-carbohydrate, gluten-free, and more.



Buy Your Baking Extracts Wholesale From the Industry Leader
Home bakers, wholesalers, manufacturers, retailers, distributors, food service & caterers, and a range of others depend on Bickford's flavor extracts for baking to create their best-selling goods—and they do it all through our baking extracts wholesale program.

With preferred pricing, no minimum order requirement after one gallon, and faster than normal turnaround times, we work hard to support your product line with premium, all-natural extracts for baking.
Need a custom flavor? We can help with that, too.
Learn more about our wholesale program, or get started today by downloading our wholesale business verification form.
Want to browse our flavors for baking first? Get started here.
Case Studies Using Bickford's Baking Extracts
Increasing Wholesale Orders
Small Town Baker Creates Renowned, Old-Fashioned Treats
Read the full story of Bickford's parternship with Sheril Ann's Bakery.
Improving Confections From Scratch With All-Natural Flavorings
Famous Local Baker, Entrepreneur Develops Incredible Cakes & Baked Goods
Read the full story of Bickford's partnership with D.S. Cakes & Sweets Cafe.
Stay Up to Date On The Latest Flavor Trends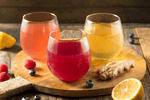 In the competitive world of kombucha, intense flavor experiences and flavor consistency are your recipe for success. See how we can help.
Bickford Flavors shares the latest bakery trends and some flavor pairings to help your business stand out.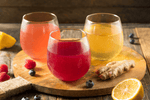 In the competitive world of kombucha, intense flavor experiences and flavor consistency are your recipe for success. See how we can help.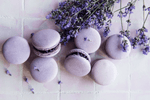 Bickford Flavors shares the latest bakery trends and some flavor pairings to help your business stand out.