Flavor Extracts for Dairy Products
Creating a distinctive, signature dairy product that delivers the flavor profile you set out to achieve heavily relies on great tasting flavors and extracts. In today's dairy market, you know it's not enough to add just any flavor. Mundane flavors and extracts will never produce that sensational taste you need your product to foster in order to differentiate your brand.
With Bickford Flavors' all-natural, certified Kosher flavors, your dairy application - whether it's a dairy or milk substitute product - can capture those authentic, rich, sweet, or savory notes that bring certain dairy products to a level all their own.
Shop our entire line of flavors.
Make Bickford Your Dairy Flavour Supplier
Made from high-quality, all-natural flavor sources, our dairy flavor extracts are:
Never suspend in alcohol, with the exception of Pure Vanilla, which contains 35% alcohol by volume
Suspended in a water base
Highly heat stable
Formulated to be stronger and more concentrated than other flavoring methods
Free of additional salt and sugar
Why a Water-Soluble Base?
Water-soluble base suspensions are more neutral, superior carriers to alcohol. Additionally, they impart no added flavor and do not evaporate as rapidly when exposed to heat. This allows the dairy flavor to taste better, smell better, and not bake-out – as a traditional alcohol-based extract does.
For certain applications - like chocolates - we also offer a range of oil-based flavors.
Use our Natural Flavors & Extracts with Dairy Applications
Our dairy flavors and extracts are ideal for, but not limited to:
Puddings
Creamers
Milk substitutes
Ice cream
Gelato and frozen yogurts
Cheeses
Dips and spreads
Butters and margarines
Much more
For example, our wide range of fruit flavors works across the dairy spectrum, and are right at home in ice creams, icings, and spreads.
Buy Mixed Berry flavor
Buy Red Raspberry flavor
Buy Blueberry flavor
Buy Strawberry flavor
We also have a wealth of delicious flavor options for savory (or even spicy!) applications such as dips, spreads, and flavored butters.
Buy Spicy Chili flavor
Buy Ginger flavor
Buy Peanut Butter flavor
For some of our options, our flavor development experts have included the essence of dairy right in the flavor!
Buy Irish Cream flavor
Buy White Chocolate flavor
Buy Cinnamon Butter flavor
Buy Butter Mint flavor
We're also ice cream specialists—check out our favorite ice cream flavor combinations.
Have another dairy or dairy-free product in mind that is not listed here? Get in touch with our flavor chemists to discuss your end product. By understanding what you're looking to create, we can recommend the right flavor or flavor combination.
Dairy Flavors and Extracts for Ice Cream, Gelato and Frozen Yogurt
Are you looking for ice cream flavor extracts that will deliver a fresh, delicious, and unique taste? Head over to our ice cream flavor concentrates page to learn how you can achieve your ideal frozen desserts using our flavors or by creating your own ice cream flavors.
Flavors for Fillings, Creams and Sauces for Baked Goods
Perhaps you're looking for extracts for baking to make a filling, cream, or sauce for a pastry, donut, or other confection? You will find more specific information for these applications on our Flavor Extracts for Baking page.
Products for Today's Dairy Market
These days, many consumers are paying close attention to what they put in their bodies. If you haven't developed options for diet trends like plant based, keto, and vegan. Just because it's dairy-free or low carb doesn't mean it can't be delicious!
Learn more about vegan flavor trends.
Looking to serve the vegan crowd?
Here's our guide to nondairy mint chocolate chip "nice cream."
Flavor Solutions at Wholesale Prices
It is our incredible honor to partner with chefs, manufacturers, retailers, distributors, caterers, and other food service professionals to flavor large- and small-batch dairy, dairy-free, and milk substitute products that meet specific labeling needs and are suitable for a wide range of diets and lifestyles like certified kosher, low-protein, low-carbohydrate, gluten-free, and more.
Above all, we take immense pride in being our partners' go-to wholesale flavor company and offering over 100 premium extracts and flavors.
Through our dairy flavor wholesale program, you will:
Receive preferred pricing
Benefit from no minimum order requirement after one gallon
Be guaranteed faster than normal turnaround times and shipping
Need a Custom Flavor?
If you're going back to the drawing board in developing that new hit product—whether it's dairy or any other foods and beverages—our highly experienced flavor chemists can help with your custom flavorings, too.
Learn more about our wholesale program, or get started today by downloading our wholesale business verification form.
Wholesale Program   |   Download Form   |   Create Custom Flavor
Want to browse our dairy flavor extracts first? Get started here.
Stay Up to Date On The Latest Flavor Trends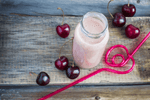 Inspiration for flavored milk vendors to transform a simple serving of milk into a delightful treat.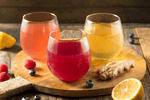 In the competitive world of kombucha, intense flavor experiences and flavor consistency are your recipe for success. See how we can help.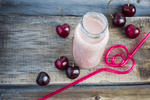 Inspiration for flavored milk vendors to transform a simple serving of milk into a delightful treat.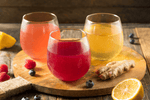 In the competitive world of kombucha, intense flavor experiences and flavor consistency are your recipe for success. See how we can help.