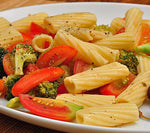 Looking for delicious vegan pasta salad recipes? Add Bickford's garlic flavor to pasta and bright and tasty vegetables for an incredible vegan italian pasta salad. View recipe.
---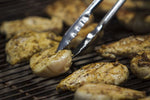 Bickford Lemon Lime and Orange flavors add a bright touch to grilled chicken that will delight the whole family! Ingredients 1/4 C. olive oil 2 TBSP. apple cider vinegar 1 TBSP. Bickford Lemon Lime Flavor (OS) 1 TBSP. Bickford Orange Flavor (OS) 1/4 tsp. black pepper 1 lb. chicken (cut of choice) Instructions Combine oil, vinegar, Bickford Lemon Lime and Orange flavors, and black pepper in a 1-gallon resealable bag. Seal and shake to combine. Add 1 lb. chicken. Reseal and toss to coat. Lay flat in refrigerator and marinate for 1 hour. Cook on the grill, in the oven,...
---
Tags:

adult beverages, alcohol, beer, blueberry, key lime, lemon, lemonade, lime, mixed berry, orange, shandy, summer, watermelon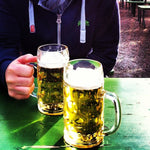 Bickford Flavors are great with all kinds of cocktails but we're inspired by National Beer day and the summertime to mention these delicious DIY shandy beers! We recommend trying lemon, lime, orange, blueberry, mixed berry, or watermelon but the possibilities are endless! For each shandy beer, you'll need: 1 light pilsner beer 1 tsp sugar 3+ drops of desired Bickford Flavor (water soluble) Directions: In a chilled pilsner glass, add sugar and 3 drops of flavor. Add beer. Some flavors may need another drop or two to acheive desired flavor. Use a clean knife to give it a very gentle...