Tags:

butter mint, candy, chocolate, green, kids, malted milk, mint, peanut butter, pretzels, snack, st. patrick's day, st. patty's day, toffee, treat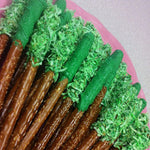 A perfect treat to send to school for classmates or to treat your little leprechauns at home! Ingredients: Bag of pretzel rods Bag of dark green Candy Melts Bickford flavor of choice (suggested: Butter Mint, Malted Milk, Mint, Peanut Butter, Toffee) Sprinkles or other toppings (green sugar sprinkles, edible glitter, toasted coconut, nuts, etc) Instructions: Line a cookie tray or your counter top with waxed paper for cooling the pretzels after dipping. Set up a plate or bowl to catch sprinkles/toppings as you apply them. Place the bag of green candy melts into a deep bowl and microwave according to...
---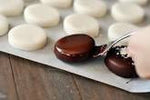 For peppermint lovers, the peppermint patty is a beloved treat. When these classic confections are made with our premium, all-natural peppermint flavoring, the taste sensation is second to none.  View our easy and delicious peppermint patty recipe: Our Peppermint Patty Recipe Ingredients:2 1/4 cup powdered sugar2 TBSP softened butter1 tsp Bickford Peppermint flavor*2 TBSP whipping cream12 oz chocolate melting wafersInstructions: In a mixing bowl, combine the powdered sugar, butter, Bickford Peppermint flavor and cream. Beat with a mixer on low-medium until the mixture comes together (it may still be a little crumbly). Turn mixer to high and mix until light...
---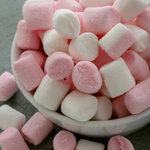 Create a pop-in-your-mouth after dinner treat or wrap up these butter mint cremes as gifts for the holidays, parties, weddings, showers and more.