Tags:

adult beverages, alcohol, anniversary, apple, apricot, blackberry, champagne, cocktails, fig, peach, pear, raspberry, ripe strawberry, strawberry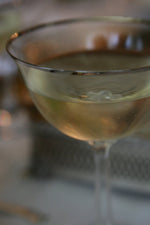 As part of our 100th anniversary celebration, we've crafted a cocktail that you can customize with your favorite Bickford Flavor! For each serving, you'll need: 1.5 oz Vodka 1 cup crushed ice Water-based Bickford flavor of choice (suggested flavors: Ripe Strawberry, Pear, Apple, Peach, Apricot, Blackberry, Raspberry, Fig) 3 oz Champagne Lemon peel, strawberry, or fruit of choice for garnish, if desired. Instructions: Chill martini classes in a freezer or by filling glasses with ice to chill while you prepare the cocktail. Dump the ice before adding the cocktail. Fill a cocktail shaker with 1 cup crushed ice. Add vodka...
---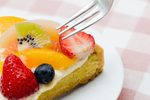 Ingredients: Crust: 2 cups ground gingersnap cookies (about 38 cookies) 2 tbsp sugar 1/3 cup butter shortening or stick Filling: 8 ounce cream cheese, softened ¼ cup sugar 2 tsp Bickford Lemon Flavor ½ cup whipping cream assorted fruit: strawberries, blueberries, kiwi, oranges, red or green grapes ¼ cup apricot preserves 1tbsp Bickford Apricot Flavor   Directions: Preheat oven to 350°. For Crust: In a medium bowl, combine ground cookies and sugar. With a pastry blender, add shortening and mix until moist clumps form. Press mixture into bottom and sides of 10" removable bottom tart pan.Bake 8 minutes or until...