Looking for a delicious keto lime chicken recipe? Made with naturally-sourced, premium flavorings, we can't wait for you to make this keto chipotle chicken.
---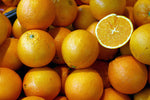 Looking for the tastiest keto chicken breast recipes? You will love Bickford's grand marnier chicken recipe. View this easy recipe now.
---
Ingredients:   1 tsp. Bickford's Orange Flavor ¾ cup orange juice 1 tbs. cornstarch 3 tbs. soy sauce ⅓ cup corn syrup ½ tsp. Bickford's Ginger Flavor 4 chicken breasts, boneless and skinless  2 tbs. oil 2 carrots, sliced  2 ribs celery, sliced 1 tbs. oil ½ cup cashews Cooked rice Directions:   Combine Bickford's Orange Flavor, orange juice, cornstarch, soy sauce, corn syrup and Bickford's Ginger Flavor. Mix well and set aside.  Cut chicken into bite-size pieces. Put 2 tbs. oil into a wok (or skillet), heat for 2 minutes. Add carrots, celery and stir-fry for 3 minutes, then remove....