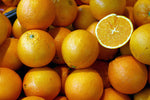 If you've never tried a grand marnier chicken recipe, you are - without question - missing out. Of course, cooking juicy chicken is a necessity. Once you've cooked that up, marry it with our incredibly tangy and sweet grand marnier flavoring.

As far as keto chicken breast recipes go, this is one of our all-time favorites. Let us know what you think:


Bickford's Grand Marnier Chicken Recipe
Ingredients:
4 boneless, skinless chicken breasts
1 cup milk
1 cup finely chopped pecans
1 cup grated Parmesan cheese
1 TBSP fresh parsley, chopped
1 cup olive oil
Salt and pepper
1 orange, sliced into rounds
1 cup dry white wine
1/2 cup fresh squeezed, unsweetened orange juice
1 (10.5 oz) can chicken broth
Instructions:
Slice chicken breasts in thirds horizontally to make 12 thin chicken fillets. Lightly pound each piece. Place in a dish, and pour milk over them. Soak for 10 minutes. In a shallow bowl, stir together the pecans, Parmesan cheese and parsley. Set aside.
Heat olive oil in a large, heavy skillet over medium-high heat. Dredge chicken pieces in the pecan mixture, and place in the hot oil. Quickly brown on both sides, then remove to a buttered 9x13 inch baking dish, or similar size. Season with salt and pepper to taste. Place orange slices over the top of the chicken.
Preheat the oven to 350 degrees F (175 degrees C). Drain the oil from the skillet, reserving 1/4 cup. Heat the reserved oil with the wine over medium heat until reduced by 1/2. Add broth and orange juice, and reduce by 1/2 again. Pour the sauce over the chicken, then sprinkle with Bickford Grand Marnier Flavor.
Recipe adapted from http://allrecipes.com/recipe/72167/grand-marnier-chicken/
Keep cooking! We have all-natural flavorings to make your other meals taste
amazing: