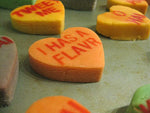 Ingredients: 1-1/2 cups butter, softened 1-1/3 cups Powdered Sugar 1.5-2 tsp Bickford flavor of choice (Suggestions: Pure Vanilla, Praline, Almond, Sweet Cherry, Creamsicle, Fruit Circles, Mixed Berry) Food coloring of desired color(s) 2-2/3 cups all-purpose flour Instructions: In a large bowl, cream the butter, powdered sugar, flavor(s) and food coloring until light and fluffy. Gradually beat in flour until well mixed. Divide dough in two balls; flatten each ball into a 1-in.-thick disc and wrap each in plastic wrap. Dough will be soft. Refrigerate for 2 hours or until firm. On a floured surface, roll out one portion of dough...
---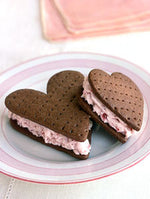 Looking for easy gluten free dessert recipes? Take a look at our gluten free ice cream sandwich recipe that packs classic, must-have flavors. View recipe.
---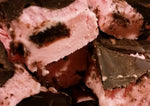 Featuring Bickford's premium amaretto flavoring, this amaretto chocolate cherry fudge recipe is unlike any other fudge out there. See how to make this delicious amaretto fudge recipe.