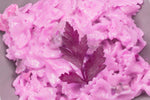 Whether you're hoping to take the internet by storm, introduce a new product your customers will love, or simply get a weeknight family dinner on the table, flavor quality matters.

TikTok—the uber-popular social media app based around short video clips—has fast become a big influence in the food industry, with creators posting themselves making easy-to-repeat, visually pleasing recipes.

Perhaps no product better represents the trending TikTok food than so-called "pink sauce," the condiment that took the internet by storm.

Created by Miami-based chef Chef Pii, pink sauce first appeared in the Pii's feed last June. Since then, the sauce has sparked both delight and controversy, and Chef Pii spun her runaway TikTok success into a brand—she partnered with a food distributor last year to sell the product in stores.

Pink sauce proves that TikTok virality can lead to brand viability. Connecting with customers has always been about creating memorable culinary moments, and the right selection of flavors can go a long way.

Looking to create your own sauces, dressings, or condiments that will do well everywhere from TikTok to the corner lunch spot?

With over a century of experience as a leading provider of high-quality flavors, Bickford has the industry knowledge to help you create products that resonate.

Learn more about the industries we serve.
The Flavors Behind Last Year's Favorites
There were a variety of other recipes that went viral on #foodtiktok in 2022. Let's examine some of the year's biggest hits:
Cloud Bread
According to a roundup from CNBC1, the fluffy, airy bread took the top spot for 2022 with a whopping 3.4 billion views! This recipe is fairly simple, which explains part of the social media success.

According to a top-rated recipe from i am a food blog2, one serving requires only 3 egg whites, 2.5 tablespoons of sugar, and 1 tablespoon of cornstarch.

But the key to its virality is bold food coloring—a quality product that won't fade or bake out sets a social media sensation like cloud bread apart.

Bickford offers a range of vibrant, high-quality food colorings that are certified under the Federal Food, Drug, and Cosmetic Act. Check out our complete listing for colors like blue, pink, caramel, and eggshade.

We also offer vivid natural flavors (annatto, beet red, and chlorophyll) that will catch your customers' (or followers) eye.

Considering the runaway success of cloud bread, chances are the next TikTok hit may involve bold colors!

Learn more about Bickford's work with commercial baking clients.
Baked Oats
Coming in second place with 1.3 billion views, baked oats are a different spin on breakfast. It's essentially a cake, and uses a blender to whip oats, eggs, banana, and other flavorings into an airy batter before being baked.

At Bickford, we're convinced oats are a fan favorite product and great base for flavors of all kinds. We've even developed three of our own delectable oat recipes as some inspiration to get you started:

Apple Cinnamon Slow Cooker Oatmeal

Baked Oatmeal Casserole

Chocolate Peanut Butter Overnight Oats
Birria Tacos
This traditional Mexican dish that consists of stewed meat in a sauce of chile peppers and spices found its footing last year, garnering 922.2 million views. This recipe is really all about the sauce, which is usually used for dipping tacos and tortillas.

You may not think hot and spicy when you think flavors and extracts, but we offer a range of Mexican-influenced options.

Our habanero flavor kicks the spice levels up to 11, and our chipotle flavor provides a balanced, smoky profile. Bickford's chipotle bacon flavor begs the question: what can't be made better by adding bacon?

All of these flavors are available in sizing options from 1 ounce to 5 gallons and qualify for next business day shipping! Learn more about the advantages of becoming a Bickford wholesale partner.

Check out our slow cooker black bean soup recipe for a different spin on Mexican flavors!
Butter Boards
Nothing says celebration like a decadent appetizer spread. And what's more decadent than butter? Butter boards are charcuterie boards with softened, flavored butter, toasted bread, and other accoutrements.

A real showstopper? Flavored butter for your butter board! Butter can be easily flavored by softening it, mixing in flavorings, and re-chilling for at least a few hours before serving.

Herbaceous options like basil or rosemary are a great pairing, as are sweeter flavors like pumpkin spice and apple cinnamon.

We also offer a range of flavors already enhanced by butter—including butter rum, butter cinnamon, and butter garlic.
Creating The Next Flavor Phenomenon
So what can you do to create the next edible hit on TikTok? Here are a few factors to keep in mind for making your product resonate on social media:
Novelty is key: Thinking in an outside-the-box, innovative way is important for social media success. Consider how you can put a new spin on something beloved.
Make it emotional: The emotional elements of food—whether it's a familiar, comforting color or a warm sense of nostalgia—are important for appealing to a wide audience.
Keep it simple: When it comes to recipes on social media, it's all about being digestible (pun intended!). The average TikTok video length is 10 to 15 seconds, so your recipe should have relatively few steps.
Of course, using the best flavors the industry has to offer doesn't hurt, either!
Learn more about how Bickford can help you create the best dressings, sauces, and condiments.

We've got you covered with standard flavors and extracts like vanilla and almond (they're classics for a reason), but we also have options for bolder sauce experimentation like birthday cake, cream soda, and praline.

For oil-soluble formulations that can be added directly into products like marinades and salad dressings, check out unconventional flavors like peanut butter and jelly, chipotle bacon, and amaretto cherry.

If you're looking to create the next viral flavor combination, the Bickford flavor wheel can give you some guidance on which flavors go well together.
When your business needs to up your flavor game and go viral, make Bickford your first call. Our wholesale partners receive:
Certified Kosher, all-natural extracts
A variety of sizes
Next-day shipping
Faster than normal turnaround times
Fill out our wholesale business verification form or give us a call at 440-494-7777 (toll free at 800-283-8322) to get started.


Resources:
1The top 10 TikTok food trends of 2022, from butter boards to pink sauce. Accessed February 24, 2023. https://www.cnbc.com/2022/12/01/top-10-tiktok-food-trends-2022-pink-sauce-butter-boards-and-more.html
2Cloud Bread Recipe: How to make that viral TikTok bread. Accessed February 24, 2023. https://iamafoodblog.com/how-to-make-tiktok-cloud-bread-recipe/