Cider & Beer Brewing Flavors
More than anything, beers and ciders should be taste experiences. As a small-batch brewer or large-scale manufacturer, we know you want to nail the flavor profile, regardless of the type or style of brew you want to create.

Without question, the real beauty of our beer brewing flavors is how incredibly versatile they are. Use our high-quality, true-to-source natural beer flavors to bring new, innovative beverages to life, or utilize them in established formulas to enhance flavors that aren't tasting to their potential.

With more than 200 all-natural, certified Kosher, premium natural cider and beer flavors – many of which come from proven, 100-year-old formulas – we're certain our flavors will enliven your brew and give it the exact flavor consistency it needs. Shop our: 
TTB-Approved Cider & Beer Brewing Flavors
---
What Brewers are Saying:
I've Had Bickford Extract Suggested as One of the Best
"From my experience, if you want a beer with blueberry flavor, choose a good quality extract to get the flavor. Blueberries have a delicate flavor and adding them to the fermenter gets you a purple beer with additional acidity and very little of the blueberry flavor you want. Low cost blueberry extract tastes very artificial to me, too. I've had Bickford extract suggested as one of the best."

---
Properties of Bickford's All-Natural Beer Flavoring Ingredients
Made from high-quality, naturally derived flavor sources, our beer brewing flavors are:
Never suspend in alcohol
Suspended in a water base
Highly heat stable
Formulated to be stronger and more concentrated than other flavoring methods
Free of additional salt and sugar
Why a water-soluble base? Water-soluble base suspensions are more neutral, superior carriers to alcohol. Additionally, they impart no added flavor and do not evaporate as rapidly when exposed to heat. This allows the flavor to taste better, smell better, and not bake-out – as a traditional alcohol-based extract does.


Highly Versatile Natural Beer Flavors for Any Beer and Cider Style & Flavor Concept
Beer and cider styles abound. In the constantly evolving world of beers and ciders, it's equally important to honor a beer's character and try new things - this includes, above all else, pushing flavor boundaries.

Ciders
Regardless of the type or style of a cider, its base is always derived from apples. Once you know the type of apple you'll be working with, the flavor play can begin.
Modern Ciders. Made primarily from culinary or table apples, which can be sweet in nature with a genuine apple aroma, or dry in nature with a more wine-like flavor, consider crafting a pineapple, blackberry, or mango flavored modern cider.

Heritage Ciders. Made primarily from the fresh juice of bitter-sweet apples and heirloom varieties, black cherry, boysenberry, or apricot fruit extracts for brewing would truly make a heritage cider unique. Keep in mind that you can also use wild and crab apples to make heritage ciders more complex than modern ciders.
Beers
Beers can be more involved than ciders, due to the hops and barley options available. After knowing your direction when it comes to barley, wheat, rye, etc., the flavors can begin to align with your brew concept.
India Pale Ale. With a highly concentrated hop aroma and flavor, fruity notes from guava, mango, and orange fruit extract for beer would bring impeccable balance and a delicious blend to your next IPA.

American Pale Ale. As a hop-forward beer with a malty finish, our favorite fruit extracts for brewing - strawberry, blueberry, or raspberry flavoring - would blend perfectly with its full-flavored base.

Wheat Beer. Since this refreshing brew tends to lack bitterness but carry a zesty, citrusy flavor accented by coriander and other spices, wouldn't a fruit extract for beer, like a strawberry kiwi, tropical fruit, or passion fruit flavoring, just make it completely unique?

Stout. Made with deeply roasted malt, you can typify this style with chocolate, caramel, or honey flavoring to really bring the brew to life with a distinct and well-rounded taste experience.
Since there are countless more cider and beer options that have incredible potential to be made one-of-a-kind with the right flavoring, we're here to help you achieve the exact flavor you desire for your brew. Get in touch with us, and let's talk about beer and cider flavors.
Bickford's TTB-Approved Flavors for Beer and Cider
Best-selling products on the market utilize our TTB-approved flavors. Whether you're a large or small brewer, we have a multitude of premium, true-to-source beer brewing flavors that align with your brew concept and add unmatched depth of flavor.

Our TTB approved flavors are certified Kosher, all-natural, and formulated to be stronger and more versatile than other TTB flavors on the market.
View our top TTB-Approved Flavors for Beer & Cider
---
What Brewers are Saying:
Much Better Than Any of the Ones I have Bought from Brewstores
"Their blackberry and raspberry are much better than any of the ones I have bought from brewstores. You want the water soluble flavors, not oils."
---
Natural Beer Flavors at Wholesale Prices
In a crowded beer market, your brew can stand in a flavor class all its own.

Never containing any unhealthy, imitation flavors or derivatives, our flavors are never formulated with any added sugar or salt and are always naturally sourced, low-protein, low-carbohydrate, and gluten-free.

Through our beer and cider beverage flavor wholesale program, you will receive preferred pricing, benefit from no minimum order requirement after one gallon, and receive faster than normal shipping.

Need a custom flavor? We can help with that, too.

Learn more about our beer flavors wholesale program, or get started today by downloading our wholesale business verification form.

Learn More | Download Form


Stay Up to Date On The Latest Flavor Trends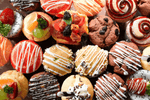 Is your business keeping up with the latest baking trends? Visit the Bickford Flavors website for what's trending today.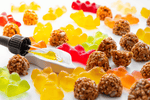 The ever-growing CBD market moves fast. Bickford's industry-leading flavors can help you stay ahead of the competition.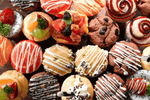 Is your business keeping up with the latest baking trends? Visit the Bickford Flavors website for what's trending today.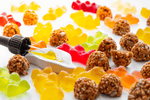 The ever-growing CBD market moves fast. Bickford's industry-leading flavors can help you stay ahead of the competition.