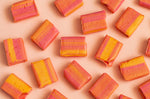 Every brand is focused on the same thing: standing apart from the competition, and rightfully so.

As a maker or manufacturer of a new CBD product, you're undoubtedly feeling the pressure to hit the market strong and remain steadfast in your success after product launch.

Since you're currently in the throes of it all, you know how much goes into product development, product launch, and product marketing; and regardless of what phase your product is currently in, this quick and informative guide will help you start or strengthen your marketing tactics this year.
Before CBD Marketing, First Things First: Let's Discuss Your Product
Establishing yourself as a genuine leader in the CBD industry doesn't just happen with a killer and sustainable marketing strategy. In fact, most marketing strategies won't get a product very far if the brand doesn't first have a well-developed, stand-out CBD product to bring to market.
How many CBD products do you plan to bring to market?
Try to narrow your focus to one or two key products, at least for now. With less products, you can spend more time perfecting each one, and you can develop a better, more niche marketing strategy.
Too often, CBD makers and manufacturers get lost in the number of products they produce and forget to focus on the actual quality of the products they are launching and representing.
Ingredients and Flavor Come FIRST, Everything Else is Secondary
A well-developed, stand-out CBD product that will take off once it hits the market is, above all, driven by two very simple – yet extremely important (and often overlooked) – elements: high quality ingredients and premium flavor extracts.

Taking shortcuts in these two areas by using low-grade or artificial/synthetic ingredients and flavors can single-handedly kill the success of your product before it even hits the market.
Why? Take a moment and think of a time when you tasted something truly amazing. Whatever product(s) is forever ingrained in your mind, it's because the makers prioritized quality in their ingredients and flavor sources.
Make no mistake, choosing to incorporate the highest quality ingredients and flavor extracts is not simply a recommendation; it is an essential component to take your product from good to great once it reaches today's picky consumers and incredibly crowded and competitive CBD market.
Flavor, Flavor, Flavor
Still in the development stage? Or, perhaps you need to circle back and fine-tune your flavors a bit further?

Do you find yourself wondering if things like all-natural and certified Kosher really matter when it comes to your products? And, if so, where can you find these options that fit into your production budget?

Only align your product with carefully curated flavors that are made from high-quality, all-natural flavor sources.

Did you know: 54% of all Americans say they actively avoid artificial sweeteners, flavorings and preservatives when deciding which products to buy?1

This is especially important to keep top of mind in the CBD market; and while the CBD market may seem rather new to some people, it is like any other burgeoning industry on the brink of becoming the next big thing. Flavor can take your product to the heights you want to reach.
Four CBD Marketing Musts
1. Know Your Market
Before any strategy can begin to take form, you must do your homework, as research in the upfront can save you a lot of time in the long run.

Remember, knowledge is power – especially in an industry that is still in its infancy with consumers that have high expectations.

You already know the CBD market is huge and rapidly growing. What else can you learn about the industry?

Studies report that CBD sales will total more than $1.8 billion annually by 2022 – that's a large jump from sales of approximately $500 million in 2018.2
2. Know What Challenges You're Up Against & How to Overcome Them
Challenge #1: There is still a stigma and a lack of education around CBD, with some individuals not knowing what CBD is. Even though CBD products are completely legal, safe and effective alternatives to various medications, you don't need to educate the masses. You simply need to know your target audience and their pain-points.
Who will you serve?
What will your products provide them?
How will you position your products to appeal to them?
Challenge #2:
The market is over-saturated and predominantly unregulated. With new faces entering the CBD product line-up every day, the competition can seem cut-throat. But, put your blinders on for the time being and solely focus on what's important:
A thoroughly developed, incredibly flavorful CBD product
Proper branding
A well-defined CBD marketing strategy
Challenge #3:
Since CBD can heal in a multitude of ways, it can be confusing for brands to know exactly where they fit. Where do you want your brand to fall in a vast and open-ended market? Knowing where you want to fit will help in properly positioning your brand and product. Will your product:
Solve pain problems?
Soothe depression?
Combat anxiety?
Challenge #4:
Since the legal status of CBD products varies from state to state, and since your potential customers come from various backgrounds and age groups, it can be hard to nail down a specific target audience. But this is necessary when creating the right marketing strategy.
What age group will you be targeting?
Who is your ideal consumer?
What symptoms or conditions is your target audience trying to ease?
3. Create a Brand Identity
How is your product or brand easily differentiated? Better yet, what is your distinct identity? Some items that can help you fine-tune your identity include:
Showcasing the most memorable thing about your brand and product
Preparing a rock-solid elevator pitch
Crafting a brand message that resonates with your target audience
Defining a value proposition for your brand and product
4. Build a Strong Online Presence & Email List
Your product must get online. When you invest in building an online presence, you are essentially creating a 24/7 promoter for your product. Don't forget to:
Build an attractive and easy-to-use website, complete with easy online shopping capabilities
Take advantage of affiliate and influencer marketing
Build an email list, as email is still the most direct and reliable way of getting in touch with your target audience
Leverage your social media channels with click-through-ads, calls to subscribe to a newsletter, CTA-oriented posts, and much more
What Are Your Overall Goals?
Don't forget to address this question. Moving forward in any direction without clear and attainable goals can pose serious issues and setbacks in your pursuits.

Keep in mind, your goals can also help in production needs – especially when you need to identify batch sizes. In turn, this can help you choose ingredient and flavor suppliers that can best handle your requests and avoid unnecessary setbacks once you're up and ready to roll.
Bickford Flavors is Able to Meet All Your Production and Quality Needs
While the process of creating and marketing an innovative CBD product may be new to you, Bickford has been providing the highest quality flavor extracts to their customers for over 100 years and has the ability to meet all your specific CBD flavoring needs.

What sets us apart from our competition is the fact that we use the highest quality, all-natural ingredients to create unsurpassed flavor extracts for every product type.

Being in business for as long as we have has enabled us to hone our product line and create a variety of extract options that don't just complete your product, but they truly enhance them.

If you're looking to genuinely stand apart from the competition and create something special, it only makes sense to work with a company who has been providing the highest quality products and services to their customers for over a century.

Learn more about our wholesale and sample program or, to get started today, download our wholesale business verification form:
Download Wholesale Business Verification Form
Need a custom flavor for your CBD creation? We're experts in creating one-of-a-kind flavors.
Call to Discuss Creating Custom Flavors